Created by the National Association of Realtors, a Seniors Real Estate Specialist (SRES) is specifically trained for the challenges and situations that clients age 50+ face, including cultivating a network of related senior specialists in fields such as estate planning and tax counseling so that the SRES can provide a truly outstanding client experience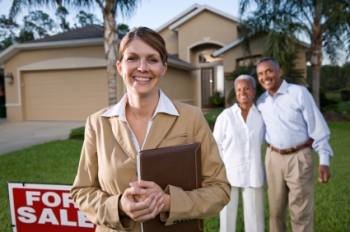 Agents who gain the SRES designation have to complete a set of training courses on senior real estate challenges and needs. SRES agents are trained in no-pressure approaches to senior real estate needs, including suggesting housing alternatives to buying a new home or ways that a senior may be able to age in place instead of downsizing or making other moves.
SRES professionals are also trained to identify senior resources in communities to help people find the best community fit, should they decide that moving is the right option for them.
Benefits of Using a Senior Friendly Realtor
When selling a senior's home, a good realtor can make the difference between a stressful experience and a profitable, positive experience. But finding the right realtor is not always an easy task. And finding someone who will keep your senior loved one's best interests in mind can be especially challenging.
We are living in the age of the Internet, which can lead some people to believe that they can avoid the cost of hiring a realtor and sell their home using the computer. While selling a senior's home or your own home on the internet might seem to be money-saving, there are actually cost-effective benefits to hiring a realtor.

Staging. Realtors are experts in understanding what home buyers are looking for when browsing for a new home. There is a well-honed craft for reorganizing your home in order to sell it, called staging. There are plenty of tips out there for staging a home, but using a realtor can save you the time and stress of trying to do it yourself.
Understanding the current market. The housing market is constantly changing on both a national and local level. If you've lived in your house for 30 plus years, the market is most likely not as you remember it being when you were looking for a home. A good realtor will have a solid understanding of the current housing market in your neighborhood.
Proper valuation. Many people get very emotional about selling their homes. Because of that emotional connection, it can be difficult to be impartial about picking the right price for your home. When you hire a good realtor, they have the ability to be more objective about choosing a reasonable asking price for your home. CONTINUE ARTICLE