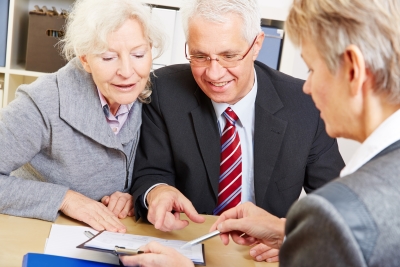 Find a Texas Elder Law Attorney
A certified specialist in elder law is an attorney who has received specific training in elder law issues, has practiced in that field for a certain amount of time, and has been certified as highly qualified in elder law by their State Bar or by another accrediting organization.
The National Elder Law Foundation (NELF) is the only national organization certifying practitioners of elder and special needs law. NELF'sCertified Elder Law Attorney designation is itself certified by the American Bar Association.
The criteria for certification are as follows:
Licensure – Attorney must be licensed to practice law in at least one state or the District of Columbia
Practice – Attorney must have practiced law during the five years preceding their application and must still be practicing law.
Integrity/Good Standing – Attorney must be a member in good standing of the bars in all places in which they are licensed.
Substantial Involvement – Attorney must have spent an average of at least 16 hours per week practicing Elder Law during the three years preceding their application. In addition, they must have handled at least 60 Elder Law matters during those three years with a specified distribution among subjects as defined by the Foundation.
Continuing Legal Education – Attorney must have participated in at least 45 hours of continuing legal education in Elder Law during the preceding three years.
Peer Review/Professional References – Attorney must submit the names of five references from attorneys familiar with their competence and qualifications in Elder Law. These persons must themselves satisfy specified criteria.
Examination – Attorney must pass a full-day certification examination administered by NELF which is designed to demonstrate their specialized Elder Law knowledge and skills.
How do I know if my attorney is certified?
Your state Bar association website is a good place to start. It is crucial that you check to make sure that your lawyer is certified by the National Elder Law Foundation (www.nelf.org), before you hire an Elder Law Attorney. The Foundation has developed a certification program for Elder Law attorneys to identify the lawyers who have the enhanced knowledge, skills, experience, and proficiency to be properly identified to the public as Certified Elder Law Attorneys.
Disclaimer: Elder Options of Texas is not rendering any legal or professional advice.  If legal advice is necessary the reader should consult a competent attorney.
Related Topics: