For the 70 percent of people older than 65 who the experts say will need long-term care at some point in their lives the costs just notched up again.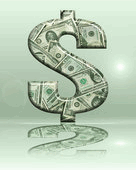 Genworth Cost of Care Survey: The national annual median cost of care now ranges from $102,200 for a private room in a nursing home to $19,500 for adult day health care services (based on five days per week per year). A new category in this year's Cost of Care Survey is in-home skilled nursing at a national median cost of $87.50 per visit.
A long–term care insurance policy reimburses the policyholder a pre-selected daily amount to cover the cost of skilled nursing care; speech, physical and rehabilitation therapy; and/or services used to assist them with activities of daily living (ADLs).
Find a Texas Long-Term Care Insurance Agent
Is Long-Term Care Insurance Right For You?
Unlike traditional health insurance, long-term care insurance is designed to cover long-term services and supports, including personal and custodial care in a variety of settings such as your home, a community organization, or other facilities.
Long-term care insurance policies reimburse policyholders a daily amount (up to a pre-selected limit) for services to assist them with activities of daily living such as bathing, dressing, or eating. You can select a range of care options and benefits that allow you to get the services you need, where you need them.
Roughly 1.4 million Americans are living in nursing homes today. Nursing home care is costly ranging from $10,000 to $15,000 a month when paid for privately. And as a reminder, Medicare DOES NOT pay for 'long-term' nursing home care.
Another good reason long-term care insurance should be part of your financial plan.  The phrase "long-term care" refers to the help that people with chronic illnesses, disabilities or other conditions need on a daily basis over an extended period of time. (CONTINUE ARTICLE)
Related Topics: