Millions of financially vulnerable seniors and adults with disabilities qualify for—but are not yet enrolled in—benefits that could help them pay for prescription drugs, medical care, food, or heat for their homes.
Medicare has a few programs designed specifically for lower-income people. Medicare provides health care coverage for adults 65+ as well and those with disabilities but is not designed for seniors with low incomes.
There is a monthly premium cost associated with Medicare, as well as deductibles for some services; and it doesn't pay for everything. Therefore, it's still possible to get stuck with very large medical bills even though you have Medicare.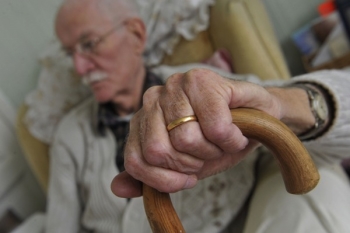 Below is an overview of what Medicare offers, whether or not you qualify for Medicaid, and about Medicare assistance for low income seniors.
Medicare Savings Programs: Medicare savings programs come in several different varieties. Which one you qualify for depends on how much you make per month; the qualifying income limit is higher for most of these programs than for Medicaid, but you can qualify for both.
They include, in order of lowest to highest monthly income limit to qualify:
Qualified Medicare Beneficiary: This pays your Medicare Part A and Part B premiums as well as associated coinsurance and deductibles.
Specified Low-Income Medicare Beneficiary: This pays only for the Medicare Part B premium. You need to have Medicare Part A in order to be eligible.
Qualifying Individual: This pays only for Medicare Part B; and you cannot be eligible for both this program and Medicaid.
Qualified Disabled and Working Individual: This pays for only Medicare Part A premiums, and is designed for disabled employees younger than 65 who returned to work and, as a result, lost their Part A benefits.
Program of All-Inclusive Care for the Elderly: This program is designed to help people find healthcare resources near their homes so they can stay independent longer. The program colors dentistry, emergency and home care, hospital stays, laboratory and x-ray costs, occupational and physical therapy, preventive care, caregiver services, and prescription drugs, among other things.
Medicare Part D low-income subsidy: This Medicare low-income subsidy helps pay for prescription drug costs. Depending on your income level, you could get your prescription drug costs either fully or partially covered.
Medicare is a federal program administered on a state-by-state basis, and every state is slightly different in terms of what types of help are available. It should also be noted that you may qualify for one of these programs even if your monthly income is slightly higher than the cut-off, because some resources are not counted toward your eligibility.
In Texas, these include:
The home you or your spouse lives in.

A car you drive to get to work or doctors' appointments.

Clothing and other household items.

Whole life insurance valued at up to $1,500.

Funeral expenses paid for in advance.
Depending on your income and assets, you may be able to find some assistance in paying health care costs associated with Medicare. For more information about Medicare programs and subsidies for people with low incomes in Texas, Check out the Texas Department of Insurance website http://www.tdi.texas.gov/
Related Topics: