Find Texas Assisted Living Facilities:
It's not easy moving parents to assisted living. According to some statistics, as many as 70% of Americans will need some form of assisted living at some point toward the end of their lives.
Some assisted living communities to provide the lightest level of care; these facilities are for people who are still independent, vital, and fairly healthy, but who need some assistance with activities of daily living. These facilities may also provide services and measures for aging in place, with more advanced skilled nursing care available for those who need it.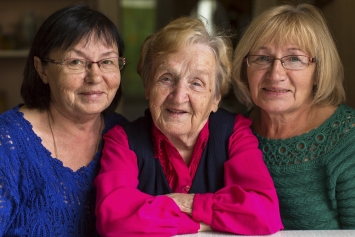 The following are signs it may be time move your parent(s) to an assisted living community:
The difficulty with some tasks 
–
If it's harder than it used to be to keep up with the yard work, keep the house tidy, cook dinners, shop for groceries, and perform other housekeeping activities without help, it may be time to think about assisted living. Many facilities provide help with these tasks as well as with more intimate hygiene activities such as showering, dressing, and using the bathroom.



Increased Fragility – 

If you or a loved one has had a sudden health scare such as slipping at home and sustaining a moderate to serious injury it may be a good idea to consider assisted living. Less serious signs can be important too such as sudden weight loss, difficulty getting up from a chair, difficulty navigating stairs and maneuvering around furniture, and problems with balance. 

Most facilities are monitored on a regular basis to make sure that residents who fall or experiences other health issues on a sudden basis get the help they need immediately and are not isolated.

Difficulty navigating
–
Have you or a loved one gotten lost on the way home, suffered a car accident due to a lapse in attention while driving, or gotten disoriented in a familiar n
eighborhood? All of these could be a sign of approaching dementia, and it's worth getting a diagnosis. Many assisted living facilities provide help with transport for those who need it.
Increased isolation – 

As people age, sometimes they get more isolated especially with the deaths of family members and close friends who were around the same age. If you notice a loved one stepping back from social activities that once gave them joy, skipping dates with friends, or dropping out of groups or organizations they used to be involved with, it may be a sign of other challenges as well. 
In addition, if there is no one in your loved one's life who stops by or checks on them on a regular basis in conjunction with increased fragility and other issues an assisted living facility may be a safer place to live than the home. 
It's never easy to decide to move to an assisted living facility or to recommend that a loved one move. But sometimes, the move can be lifesaving, increasing your loved one's safety and improve their daily quality of life. 
In summary, assisted living communities to provide residents with opportunities to interact and to be social; this may just be what your loved one needs.