Being in denial about the changes aging can bring could mean that older adults could have fewer choices and less support when they need it. These changes can impact your health, happiness, independence and aspects of daily living such as finances, health, safety and housing.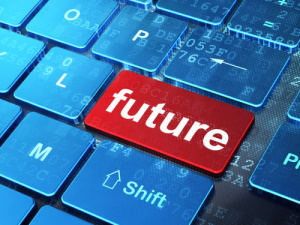 Experts suggest creating a care plan far in advance of need. To ensure you and your loved one's future unfolds as you wish, you need to plan ahead. Below are companies that can assist you with planning for your future needs as you get older.
Long-Term Care (LTC) Insurance is coverage that provides nursing-home care, home-health care, personal or adult day care for individuals age 65 or older or with a chronic or disabling condition that needs constant supervision. LTC insurance offers more flexibility and options than many public assistance programs.
The biggest benefit of hiring an Elder Law Attorney is because their expertise is broad enough to cover a wide range of issues facing older adults. Elder law can cover a wide range of issues, ranging from Texas nursing home Medicaid eligibility requirements and Medicare claims to special needs trusts, estate planning, elder abuse and fraud recovery, retirement issues, and issues surrounding assisted living and long-term care.
Senior Advisors can guide you through the process of finding the best housing or care option for your loved one, based on their personal needs, and budget. Senior Advocates support the needs of senior citizens, providing them with the information and assistance they need in order to continue living the highest quality of life possible with dignity and respect.
Getting a Reverse Mortgage allows seniors to liquidate the equity in their homes for cash without selling the home or incurring a monthly loan payment. The money can be used to supplement an income, make a purchase, or cover upcoming expenses.
Another way to plan for your future is considering a Medical Alert Device with Fall Detection which can provide increased independence for our loved ones and peace of mind for the family.
This is how self-storage units can help. If you are a senior moving into a senior care facility or apartment community, or if your family has a senior loved one who is planning such a move, there's a lot to take care of beforehand. One of the major things to work on is finding storage for furniture and other personal items that cannot be taken with you, but you don't want to necessary get rid of.
Retirement Planning is the process of determining retirement income goals and the actions and decisions necessary to achieve those goals. Fiduciary vs. Financial Advisors – The biggest difference between fiduciary vs. financial advisor is the standard they're held to when advising clients. Most financial advisors have to sell investments that are suitable for clients, but fiduciaries must act with a higher standard of care. As a result, fiduciary advisors are often less expensive because client accounts aren't charged commissions.