How to Grow Old in Your Own Home: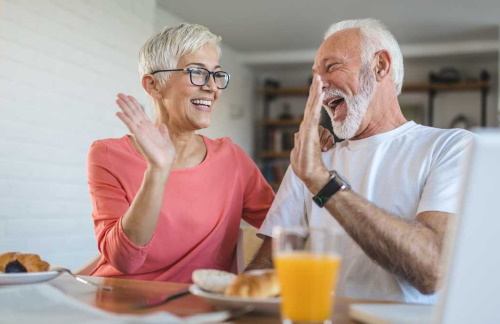 Most Americans do not make a plan to age in place, although you should start thinking about one before you plan to retire. Creating a plan can prevent unexpected events from turning into crises that compromise one's ability to live independently.
"Successful" aging is important because it can help us understand what kinds of things we should focus on, to help more older adults age well, or otherwise "succeed" in late-life. To Age in Place simply means that you will be remaining in your own home for the later years of your life; not moving into a smaller home, assisted living, or a retirement community etcetera. This is a lifestyle choice.
Is Aging In Place Right For You?
In their Retirement Report, Kiplinger addressed the point, "Renovations are just a part of what you need to make aging in place work for you. While it's typically less expensive to remain in your home than to pay for assisted living, that doesn't mean it's a slam dunk to stay put. You'll still have a long to-do list. Just one example: You need to plan ahead for how you will manage maintenance and care—for your home, and for yourself."
So before you spend the money to remodel or renovate your current house so you can age in place, reach out to a local real estate professional to determine if it is truly your best option. Making a move to a smaller home in the neighborhood might make the most sense.
Your home situation is unique, and several factors will weigh in on the best choice for you. (Click here to learn more about successful components for Aging in Place)