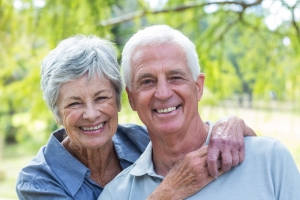 Active Adult Living is a new housing concept that allows those that are 55+ to live in community with each other and share in similar life-cycles. It is an apartment community filled with laughs and opportunities to engage in daily activities and fellowship.
Active adult living is a maintenance-free lifestyle that allows those who are 55+ to enjoy complimentary, weekly activities and friendships with others in their same stage of life. Active Adult apartment communities do not provide or require any food plans, transportation, or health assistance. It is simply a home to enjoy without the yard work, home repairs, or required upkeep. This is your time to do what you've dreamed – and leave the rest up to us.
There are multiple benefits to living in an age-restricted community, but they are for everyone?
Your neighbors are your peers. You'll be living near other people similar in age to you and similar in terms of their stage in life. Ideally, that means you'll be around loads of people you have something in common with, people you can interact, socialize, and enjoy life with.
Activities and events. Many 55 plus communities work specifically to promote an active lifestyle by offering a full schedule of events and activities for residents. These events will help you get to know your neighbors, and cater to every interest from softball and swimming to book clubs and other special interest groups.
One of the most onerous restrictions has to do with the age limit most 55+ communities, even more lenient ones, will not allow anyone under the age of 55 to come live with you. This may be something you want to consider if you want your grandchildren to come visit for a long period of time or let an adult child move in between jobs.
55 plus apartment communities can be a great move for some people. But before you decide, visit in person to make sure the community's rules and financial policies work for you. Talk to residents to get honest answers about what it's like to live there and get a sense of how friendly your neighbors will be.
Put in the research ahead of time, an you re likely to get the information you need to make the right choice for you.