When it comes time to move a loved one to a new residence a senior move manager can make it easier and less stressful. The quality of their service really stands out. Senior moving companies and senior move managers can help individuals and families save time and money by organizing and implementing a large move or residential downsize.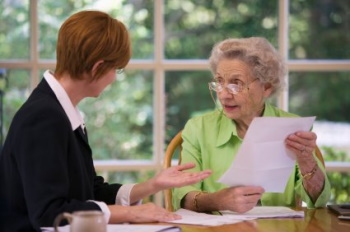 Senior Move Management is the profession that assists older adults and their families with the emotional and physical aspects of relocation and/or for the purpose of "aging in place."
What is a Senior Move Manager®?
The term Senior Move Manager® is a service mark owned by NASMM. Only NASMM members are Senior Move Managers®. All NASMM General Members have completed required courses in safety and ethics, and are screened for insurance and experience.
Although specific services vary, most Senior Move Managers® can help with some or all of the following:
Developing an overall move or "age in place" plan
Organizing, sorting and downsizing
Arranging for the profitable disposal of unwanted items through auction, estate sale, buy-out, consignment, donation, or a combination of all
Interviewing, scheduling and overseeing movers
Arranging shipments and storage
Supervise and oversight of professional packing
Unpacking and setting up the new home
Related services, such as cleaning, waste removal, shopping, senior escort, assisting with selection of a realtor and helping prepare the home to be sold.
Some Senior Move Managers® provide these services directly; others function in more of an oversight or management role. Senior Move Managers® have extensive, practical knowledge about the costs, quality and availability of various local community resources. CONTINUE ARTICLE