It's true: Everything is bigger in Texas. From portion sizes, pickup trucks, and 10-gallon hats to the thousands of kilometers of rugged, gorgeous terrain. This state encompasses such a wide swath of human experience that exploring all of its nooks and crannies would take months — maybe years.
Texas Outdoor Adventures
Take a tour of Texas without leaving your seat.
Road Scholar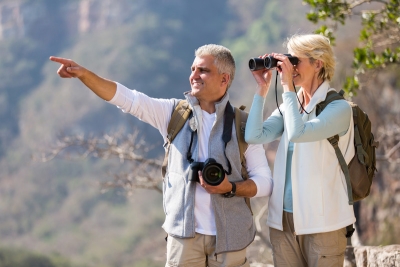 Explore Your Interests. Birding or Beethoven? Film festivals or photography? Whatever you're interested in, we have the learning adventure for you.
Romantic Getaways in Texas
A Guide to Romantic Getaways in Texas – San Antonio, Texas Hill Country, Houston, Dallas, plus Texas Beaches, B&B's, and Resorts.
Texas RV Travel
Now as more travelers add laptops to their inventory of must-have accessories, RV owners and the parks that cater to them are adding another item to their wish lists: high-speed wireless Internet access. Learn about different RV Parks and Wifi RV Parks.
Texas RV Parks
Texas has an abundance of RV parks and resorts. Find one that's right for you!
Fredericksburg Wildseed Farms
Offers visitors a wide variety of exciting things to see. For nature lovers, a visit to Wildseed Farms is an absolute must!
ElderTreks Small Group Adventure for Travelers 50+
The world's first adventure travel company designed exclusively for people 50 and over.
North Texas Travel Opportunities
From riverboat trips to the Branson Music Festival, you'll find it in Celebration magazine, a FREE entertainment magazine for active adults and seniors in the Dallas Metroplex.
Texas Gas Prices by GasBuddy.com
Search for cheap gas prices in Texas, find local gas prices & gas stations with the best fuel prices.